Therapy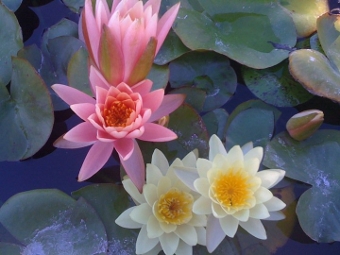 The words such as "counseling" or "psychotherapy" may give you the impression that only someone with serious mental health problems needs this kind of service. However in the United States, it is widely and socially accepted to receive therapy in various situations when people need to heal emotionally. It seems that different from Japan, there is culturally less pressure to resolve problems on their own in America. Needless to say it would be nice if your mind becomes at ease or if you can resolve issues by talking with your friends and family. However, because of the closeness, you may not want to make anyone worry about you, or perhaps the issue may become a taboo, and thus repeat its vicious circle for many years. Just as you would go seek an opinion of medical professional when you are sick, receiving a therapy is an opportunity to think through your concerns from an objective view point. There is confidentiality in therapy; therefore, you can protect your privacy. You may be facing a transient issue, and some may be facing a long term issue. Therefore, sometimes therapy can be brief and last only few sessions, and sometime it may take long term commitment to achieve goals. I believe that real progress of therapy comes from the work that my client and I put into building a trusting relationship.

As a therapist, I work with various emotional problems. However, I have several areas of expertise and work with clients facing the following challenges:



Stress, panic, anxiety, & social phobia


Social phobia


Sleep Disorders


Mood Disorders


Developmental Disabilities, autism, and family support


Child bully and inability to attend school


Somatoform Disorder


Traumatic experiences


Child abuse, including verbal, emotional, sexual abuse and domestic violence


Substance use/abuse


Conflict in work/personal relationships


Family conflict


Sexual and Gender Identity Disorders


Adjustment Disorders


Fertility issues and couple's conflict


Family Planning and adoption


International marriage


Career and educational goals and development


RATE
Generally, therapy fees are an expense covered out of pocket and sometimes can be reimbursed by your insurance company. In any case, I will provide you with a bill for fees paid, so that you can forward that to your insurer for reimbursement. Above all else, I am committed to working with you on a fee that will work for both of us. Also, depending on the problem, therapy with me may not be the course of treatment and I may refer you for different services or programs. The initial telephone/email communication are free of charge. After meeting with me, you may want to consider wheather you want to participate in counseling/therapy or not.